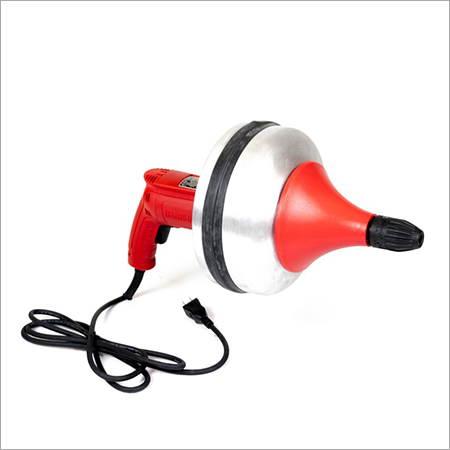 KAMBORE ST 700
Product Specifications
6 Kilograms (kg)

AC Motors
Product Description
Description :
A light weight and handheld machine used for 1.25 to 2.00" Lines.
The drive of the KAMBORE ST 700 comes from the Drill machine of upto 1.85 amp. Our equipment weighs 2 kg.
Our equipment can be used to clean clogged lines leading from lavatory, urinals and tubs/shower drains.
The equipment is ideal for lines with traps, bends leading from sinks, tubs, lavatories, urinals etc.
The HSN Code of this product is 84.67.
Application :
Hand held Variable Speed Drain Cleaner
FEATURES
Lightweight, handheld power for 1 1/4" - 2" lines up to 35'
Heavy-duty, variable-speed motor clears clogs quickly and has reversible rotation
Keyless Jacob's chuck
Drop-head or open-hook style cables available
SAFETY
Insulated pistol-grip handle with hand guard for safety and convenience