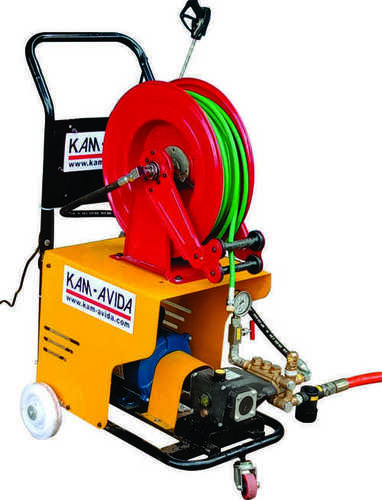 KAMJET MINI
Product Specifications
690 Millimeter (mm)

560 Millimeter (mm)
80 Kilograms (kg)

380 Millimeter (mm)
Metal

High Pressure Cleaner
Cold Water Cleaning

High Pressure Cleaner
Product Description
Description :
Trolly Mounted Jetting drain cleaner for 2'' to 6'' Indoor Lines.
Our trolly mounted jetting unit is capable of de-choking & de-silting civil and industrial drain lines.
The Kamjet Mini can also be used as a high-pressure trigger gun with rigid lance for washing hence making it a multi-purpose cleaning device.
Application :
Trolly Mounted Mini Jetting Machine